change panel
One lightning bolt has enough electricity to service 200 000 homes.
First Lighthouse to use electricity – Statue of Liberty (1886)
The Brooklyn Bridge was the first bridge to be lit using electricity
The electric chair was invented by a dentist.
$212 billion in electrical bills paid by US customers each year.
change panel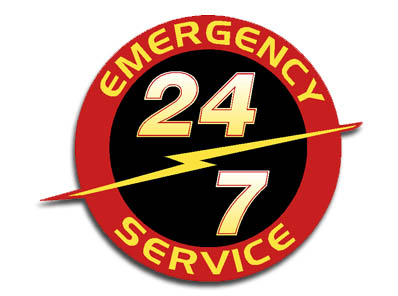 Prestige Electric offers 24 hour emergency service. You will receive a call from the electrician on call who will first attempt to help solve your problem over the phone – there is no charge for this service. If the electrician on call is unable to help you solve your electrical problem over the phone, he will dispatch himself to your location to help you with your electrical emergency.
When an emergency strikes your home, call Prestige Electric. Emergency Service, without the Emergency price tag! No Overtime Charge …..ever!
change panel
Check for:
•Overloaded circuit
•Damaged plug
•Damaged cord
•Loose wiring
•Defect in appliance or lamp
Remedies:
•Test for overload — shift appliance or lamp to another circuit
•Replace plug
•Replace cord
•Tighten connections at switch or receptacle
•Test in another circuit — repair if faulty